The Geoscience Online Learning Initiative (GOLI) is an effort by the American Geosciences Institute, started in cooperation with the American Institute of Professional Geologists, to bring to the profession a platform for asynchronous, life-long learning and continuing education opportunities.  These online courses are available to learners who desire the flexibility to complete their continuing education on their own time. Asynchronous courses do not have a set schedule as do traditional semester-based courses. This enables learners to actively self-pace their progress. Brought to you via the OpenEdX Learning Management System (LMS), learners are able to browse course descriptions, enroll in specific courses, access content, and complete any course completely free of charge.  All learners who complete courses offered through the GOLI program with a passing grade of 70% or higher are eligible to purchase Continuing Education Units (CEUs) for a nominal charge. 
Vision
The long-term vision for GOLI is to provide a platform for geoscience societies to host asynchronous learning modules for use in both professional continuing education and for professional topics to help students be better prepared for entering the geoscience workforce.  AGI is interested in providing this platform with the hope that Member Societies will create a transparent marketplace for learning opportunities and CEUs/micro-credentials that are transferrable across the entire profession.
Products
Current GOLI provides three products:
Current Course Offerings
To register for the GOLI Online Courses, please visit:  https://goli.americangeosciences.org/ . 
American Geosciences Institute Courses
Assessing, Mitigating, and Communicating Flood Risk
Flooding is a perennial hazard for rivers and coasts alike. Every year, flooding results in billions of dollars of damage and the loss of dozens to hundreds of lives across the United States. Efforts to mitigate this hazard rely on the work of geoscientists, planners, and communicators to assess and minimize risks, prepare and inform communities, and ensure that lives and livelihoods are prioritized before, during, and after flood events. This course features experts from federal and state government, who will discuss activities coordinated at national and local levels to assess, mitigate, and communicate flood risk.
Communicating Cascadia's Earthquake Risk
Geoscience research is at the forefront of characterizing the earthquake risks associated with the Cascadia subduction zone in the Pacific Northwest. This course covers the science and its implications for policy decisions and resiliency efforts. The speakers will provide an overview of what we know about the Cascadia subduction zone and the associated earthquake risk, how this information is used to guide policy decisions, how the science should be communicated, what state and local governments are doing to address the risks, and what more could be done to better protect the Pacific Northwest.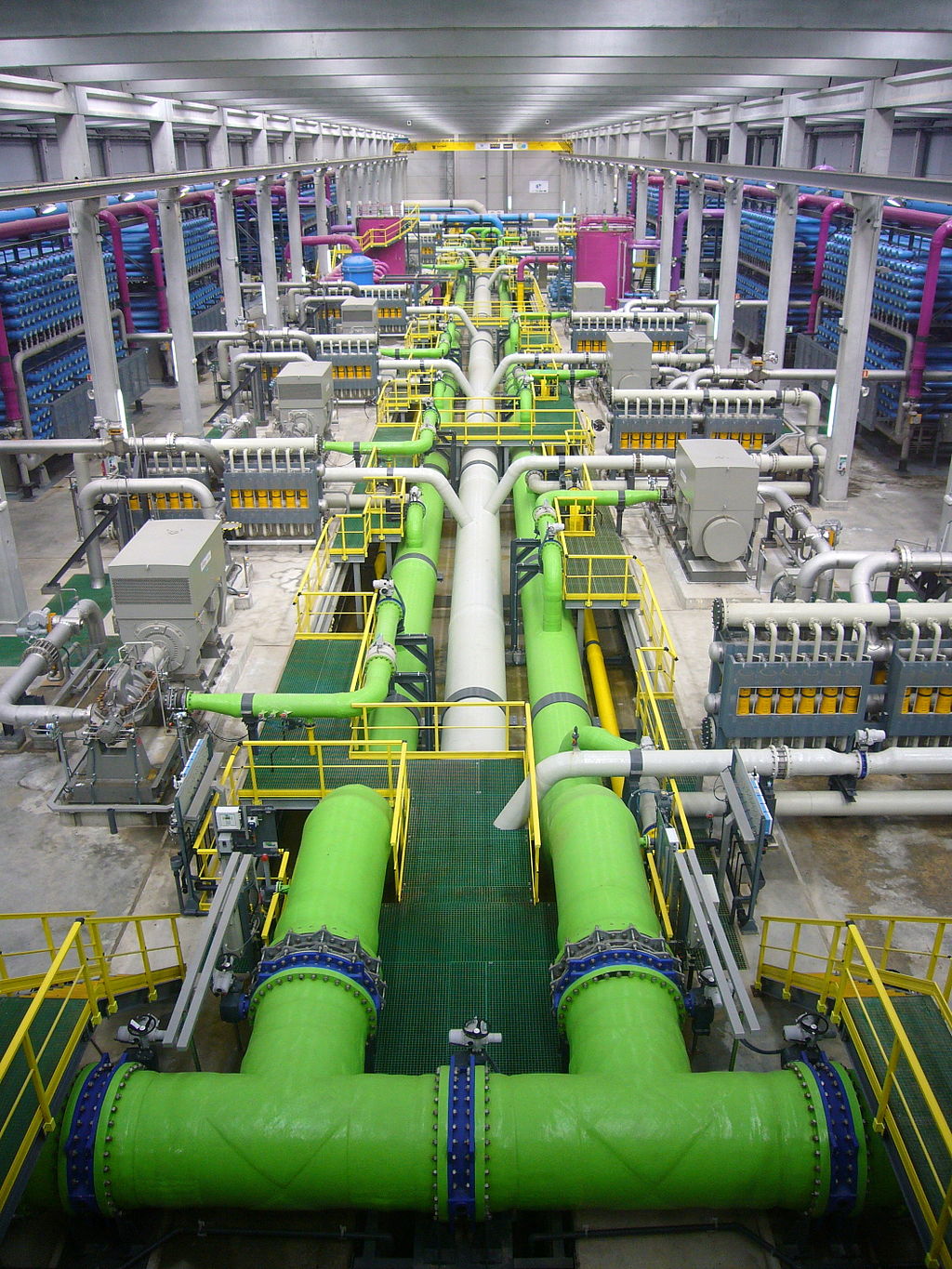 Desalination as a Source of Fresh Water
Fresh water is an increasingly scarce resource in an increasingly populous and water-intensive world. Maintaining an adequate supply of fresh water both nationally and globally will be one of the largest challenges of the 21st century. Desalination of salty water – from both the ocean and the ground – represents a huge potential source of fresh water. The development of this resource requires a combination of geoscience, engineering, waste management, policy, and community outreach and participation.
Induced Seismicity in the Mid-Continent
This course provides information about induced seismic activity in the United States, specifically in the mid-continent. It includes information on mitigation planning, the state of seismic monitoring at the state level, and the challenges in communicating the science of the issue to the public and decision-makers.
Making Produced Water more Productive
Geoscience is essential to our understanding and management of produced water, an inevitable byproduct of oil and gas development. This course provides a scientific and regulatory background of produced water, how it is commonly disposed, what opportunities exist for the re-use of produced water, and what the environmental and regulatory challenges for re-using produced waters are.
Ocean Acidification Impacts on Fisheries
As the amount of atmospheric carbon dioxide has increased over recent history, so has the acidity of oceans worldwide. The changing acidity of the ocean has many ecological and economic impacts, one of the most serious being its effects on marine life and fisheries. The impact of ocean acidification is intensified in colder bodies of water such as those off the coast of New England, a region with a large fisheries sector. These impacts have already been recognized on both coasts, with the Washington, Maine, and Maryland state legislatures commissioning reports on ocean acidification and marine life/fisheries. In 2015, the Massachusetts Legislature also introduced a bill to establish a taskforce to investigate the impact of increasingly acidic waters off the coast of Massachusetts on commercially harvested or grown marine species. This course addresses how geoscience helps us to understand ocean acidification, ocean acidification's impacts on marine life, and what states and municipalities can do to reduce the fishery-related economic impacts of ocean acidification.
Planning for Coastal Storm and Erosion Hazards
Coastal hazards are a widespread challenge that cost millions (and sometimes billions) of dollars in the U.S. every year due to property loss and spending on mitigation measures. This course provides an introductory talk and case studies from around the U.S. cover coastal storm and erosion hazards in the U.S., as well as examples of coastal hazard planning from the Pacific and Atlantic coasts, with a focus on how geoscience informs planning at all levels. Speakers from California and Georgia discuss the impacts of coastal storms and erosion, tools used for coastal hazard mitigation planning in their regions, and examples of community engagement and coordination.
State Responses to Induced Earthquakes
The surge in recent years of earthquake activity associated with some oil and gas operations, most notably in Oklahoma, has spurred a range of actions and responses from state geoscientists and regulators. States have taken measures to monitor these earthquakes and moderate the activities that may be causing them, particularly the deep underground injection of large volumes of wastewater. Many states with extensive oil and gas operations but little or no increased earthquake activity have also adopted practices to prevent and prepare for potential induced earthquakes in their area. This course features experts from state government in Oklahoma, Texas, and Ohio, who discuss the range of state-level actions and approaches taken by these three oil- and gas-rich states to monitor and reduce the occurrence of induced earthquakes.
This course provides an overview of how groundwater and surface water interact, what the implications of these interactions on water resources are, and how water can be more effectively managed if an understanding of these interactions is incorporated.
American Institute of Professional Geologists Courses
Best Practices in Mineral Resource Estimation & Reporting
Construction of a computerized model to estimate mineral resources is a common practice in mineral exploration projects and mining operations. Many times a technical report is done as per international reporting standards such as NI-43-101 or JORC to meet the requirement of certain stock exchanges in the world. In all these standards, there are certain minimum suggested requirements that have to be met for reporting mineral resources and reserves. The standards are not and cannot be prescriptive. However, irrespective of standards of reporting, it is important that the mineral resource estimation be done following "the best practices" in this area. This is to ensure that the resource estimation is reliable and based on valid parameters. This course will highlight the best practices followed in mineral resource assessment by many mining companies in order to get the best predictable resource estimation of a mineral deposit.
Fundamentals of Professional Ethics: Elements and Examples
Everyone is in favor of good moral and professional ethical behavior but few have thought about them rigorously. What constitutes common morality and professional ethics? This course will explore the basic concepts and definitions of, and the differences between, common morality and professional ethics. This includes the distinction between moral rules and moral ideals. Case histories will illustrate the concepts presented and the methodology of ethical analysis.
Techniques for Developing High Resolution LNAPL Conceptual Site Models
This course is intended for geologists involved in Light Non-Aqueous Phase Liquid (LNAPL) assessment and remediation. This course will provide information on the development of high resolution conceptual site models that can be used to guarantee the project goals are met. The class will cover:
Advantages of a High Resolution LNAPL Conceptual Site Model (LCSM)
Design of a High Resolution Investigation Field Program
Implementation of the High Resolution Investigation Field Program
End Uses of a High Resolution LCSM